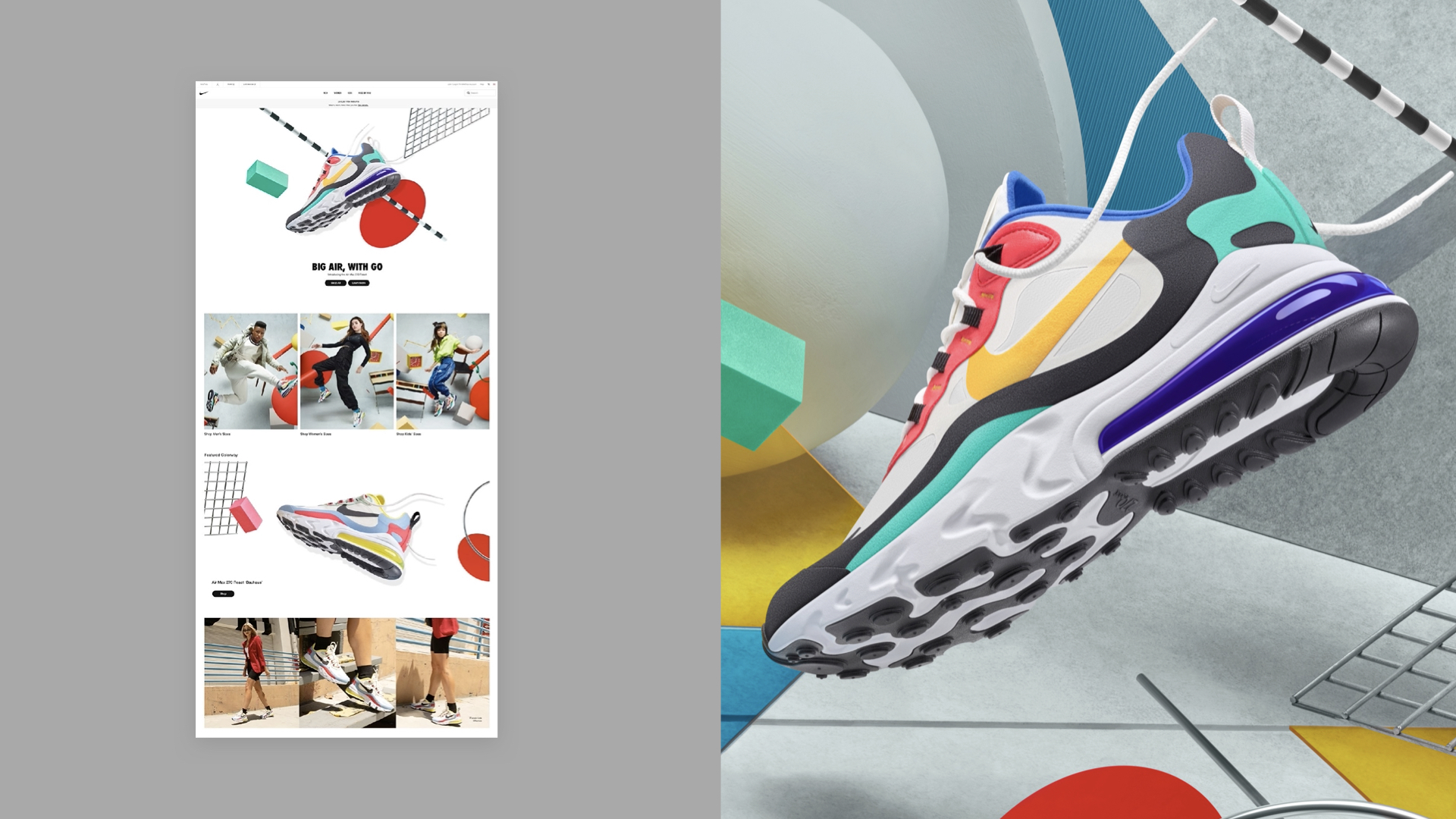 Working as a Digital Designer II, I was spanning a lot of different roles and responsibilities beyond production design. Helping out with photoshoots, mentoring other designers, collaborating with stakeholders (internal, external, talent, directors, photographers, etc), juggling multiple simulataneous 'high heat' campaign launches, and finding efficiencies within all processes related to design production.


---
Brand Campaign w/Generic Product Photography
Brand extension using a minimal amount of assets to accomplish an elevated look without an additional/new photoshoot.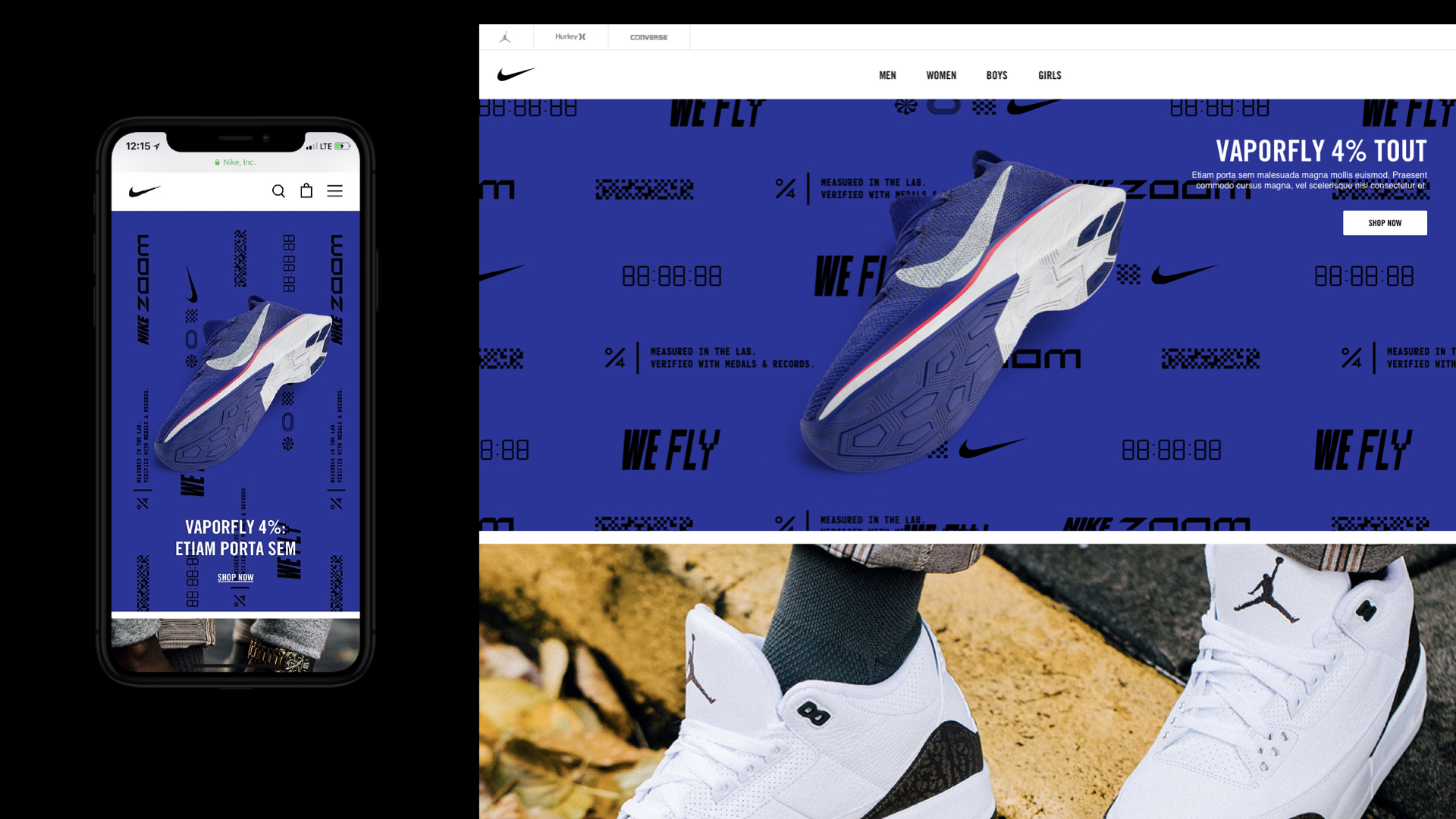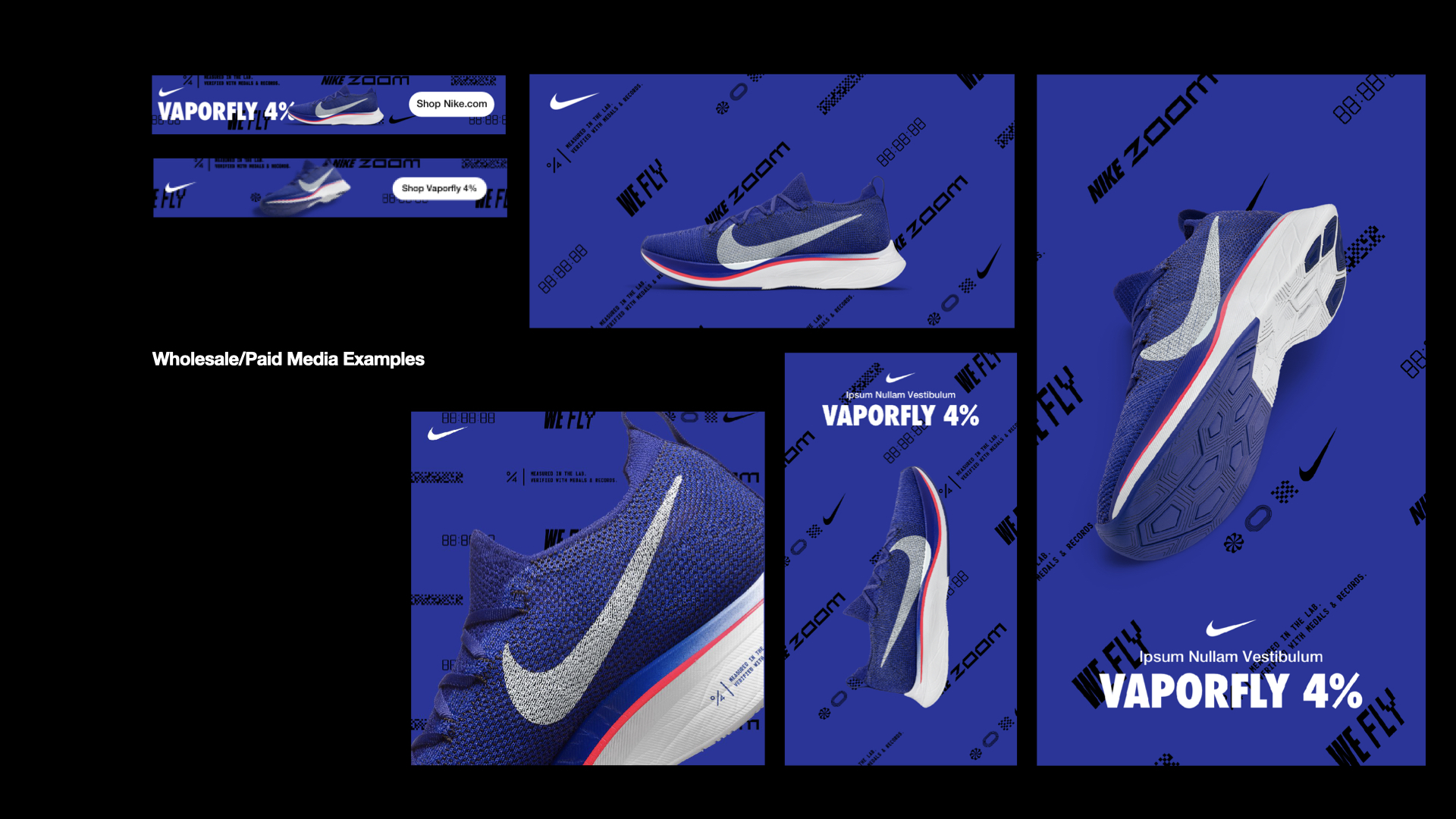 ---
HBCU Nike App Story
Example of deep storytelling about HBCU Stories in a narrative form within an commerce-focused app.
---
Just Do It — Digital Hub
A digital destination for users to submit their aspirations to generate shareable branded assets using user-generated text strings to join in the brand anthem of "Just Do It: Crazy Dreams". All using a custom layout i-framed into the proprietary and
very
limiting enterprise CMS. Designed on-site with external development agency MSCo.
---
Brand Takeovers on Landing Pages
When new shoe silohuette is set to debut, I would be briefed to create a layout using a single asset developed by the global brand design. Through lots of iterative rounds of feedback, the end result is a page embodies the spirit of the visual direction while creating shopping opportunities using image-only layout solutions for a limited feature CMS.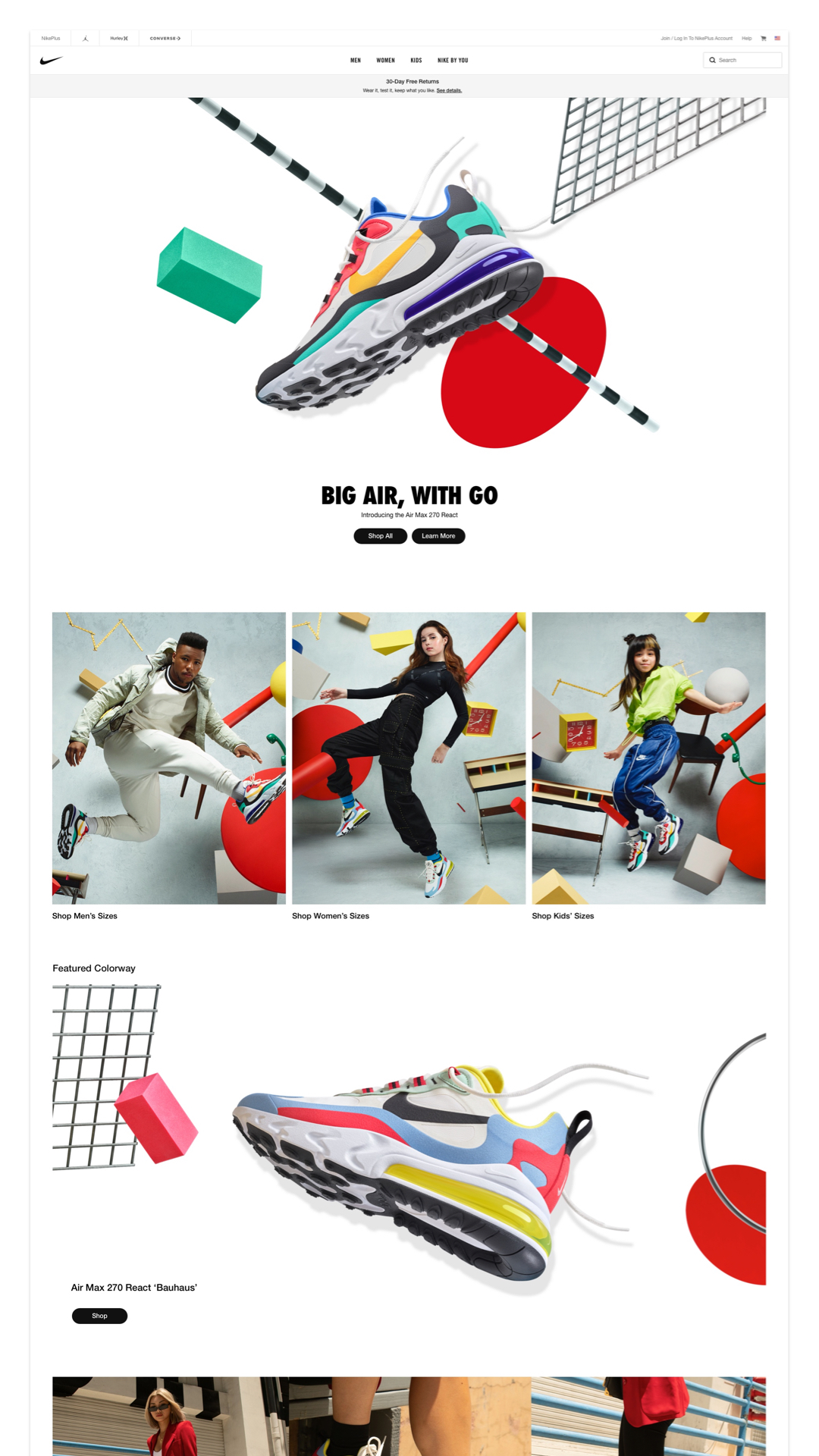 ---
Art Direction — Product
Photoshoot art direction to support the release of a collaboration with Nike for the lastest Creed film. Using cardstock boards and the backroom cemet to simulate a gym atmosphere. Assets appeared across all digital channels and OOH.
---
Art Direction — 3D
Ideation and art direction to an external CGI agency for kinetic impactful product elevation when a photoshoot wasn't in budget or possible due to time deadline.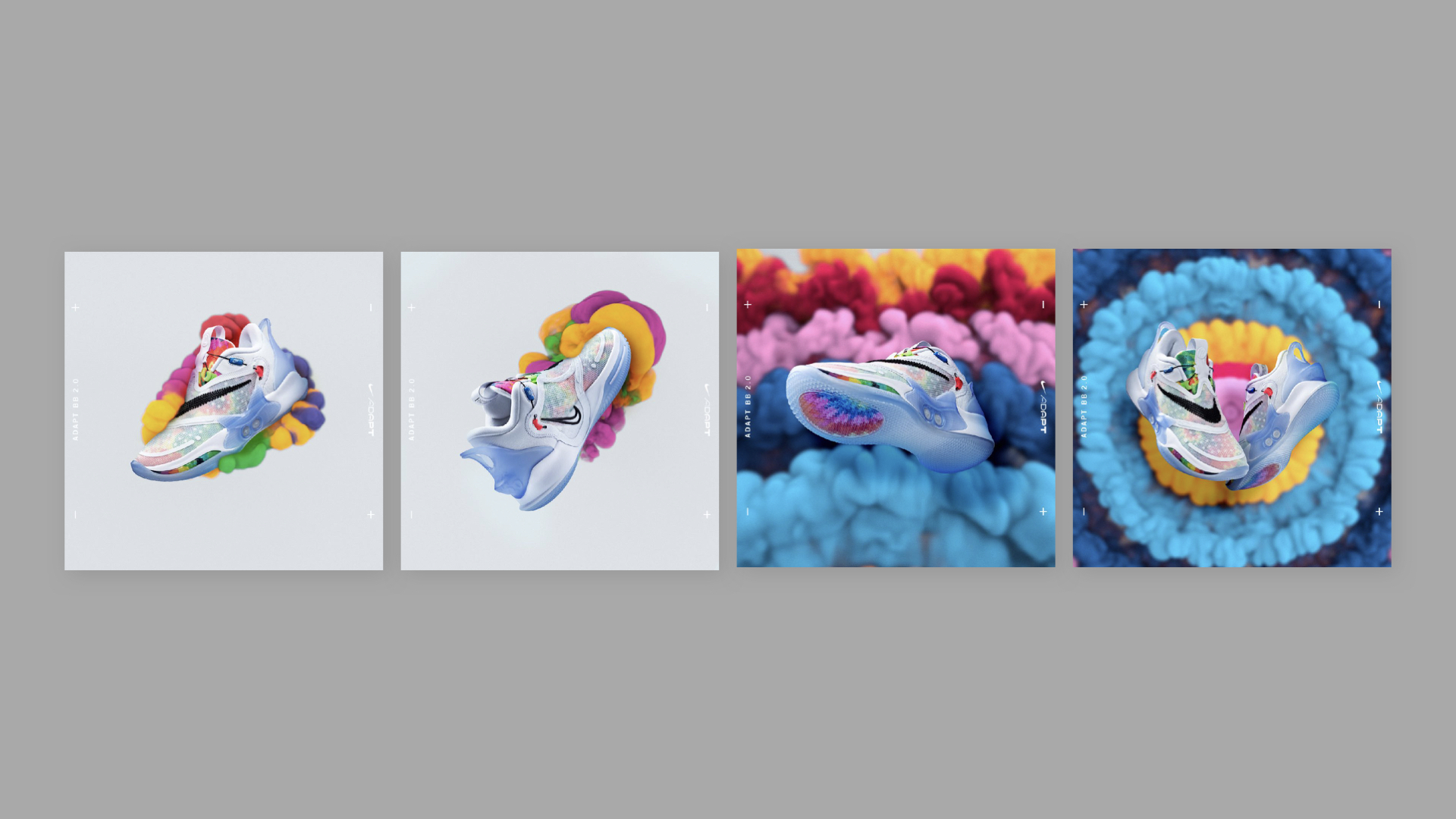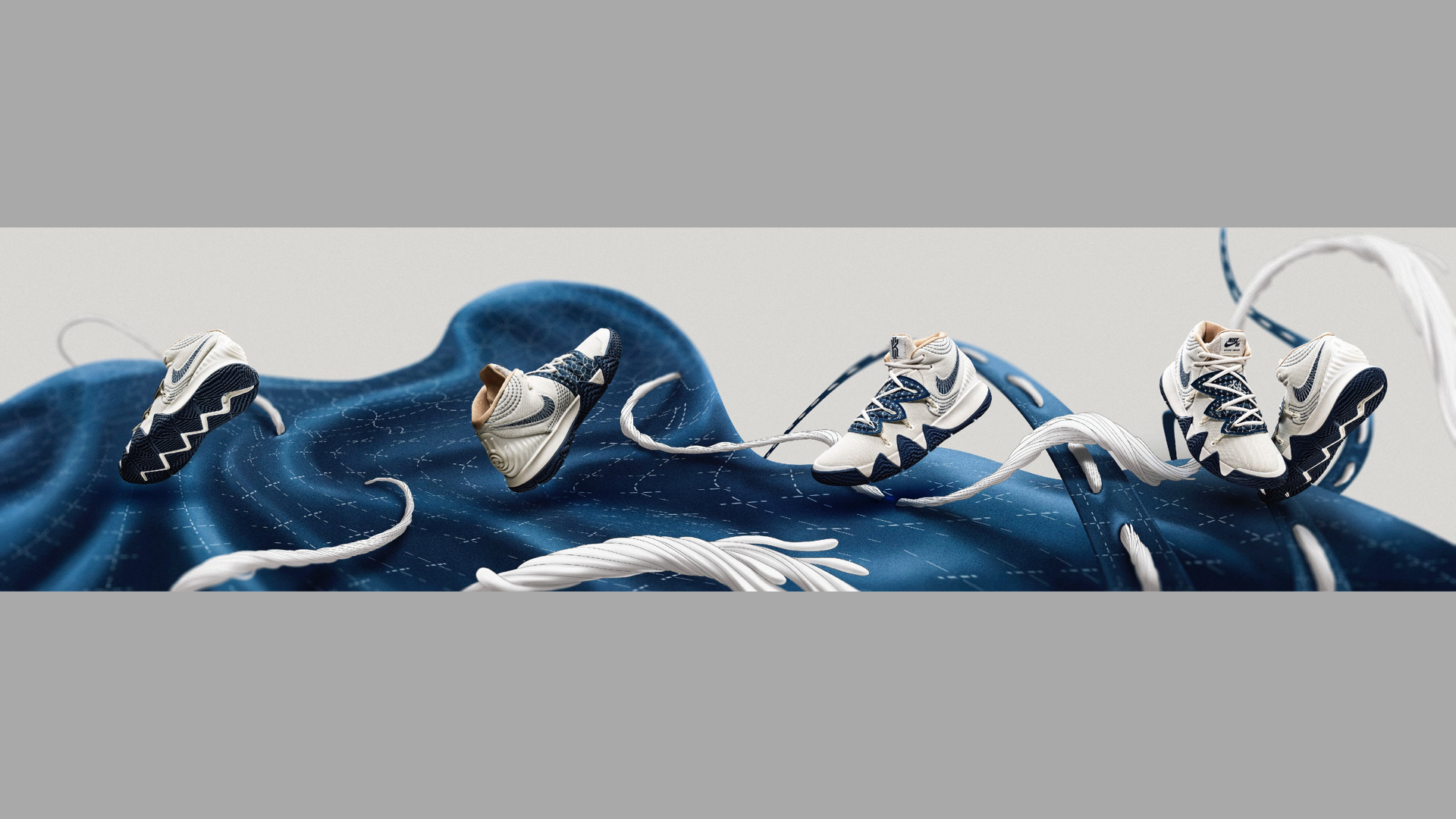 ---
Art Direction — Retouching Notes
An example my notes for retouching scalable assets for use across a variety of digital/physical placement to support a quarter's worth of content.