Osmo
Working as a Brand Designer, I have been hopping on to a variety of digital projects and a small amount of retail print design projects working with a multitude of international internal stakeholders and vendors. Highly collaborative design team that dictates digital strategy with user-centric design solutions.


---
Art Direction — Brand Campaign
Assisted in storyboards, script, wardrobe looks, mood boards.
---
Brand Campaign — Production Design

Adapted brand campaign photography across social for multiple waves of refreshed creative for targeted marketing.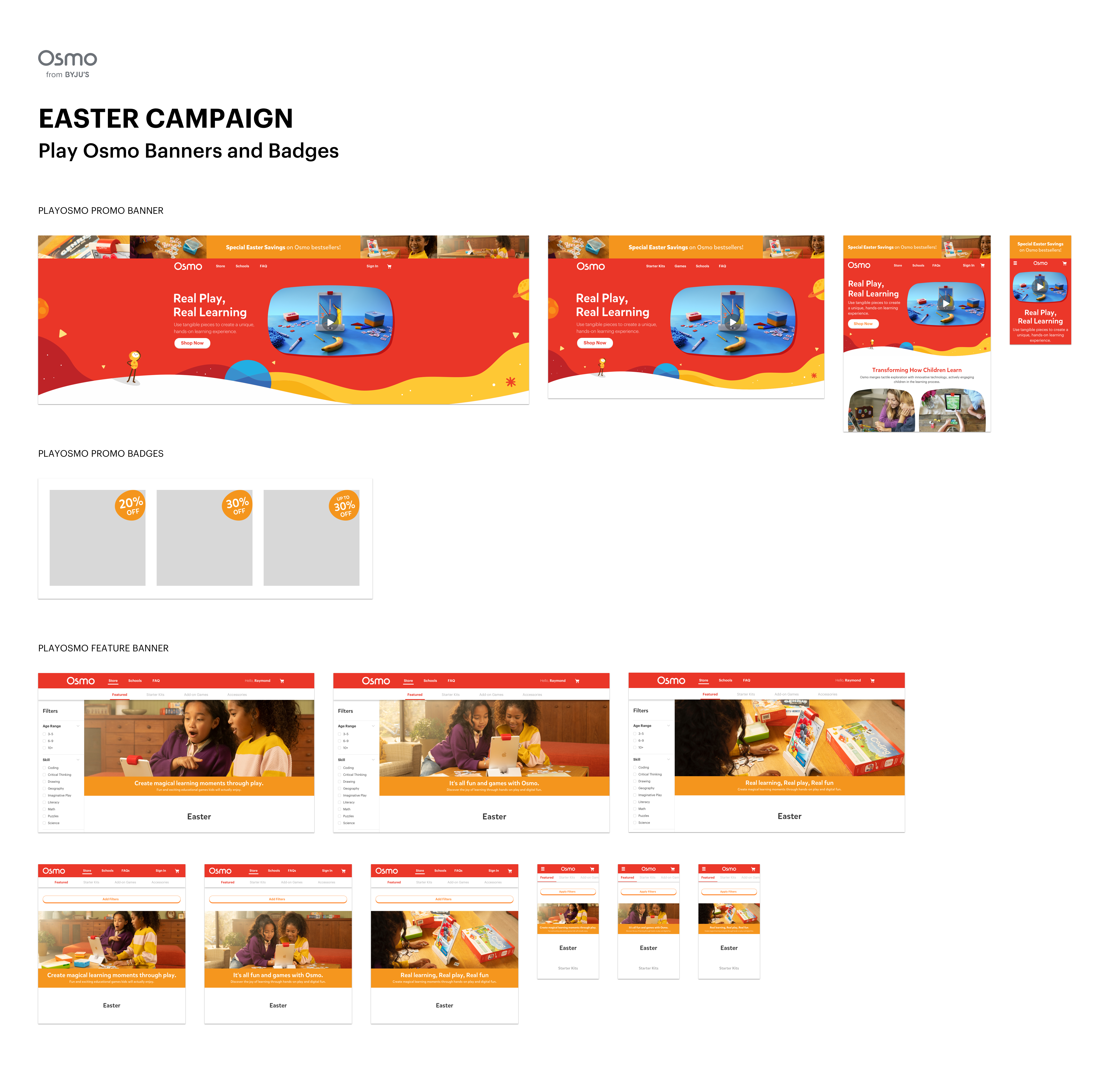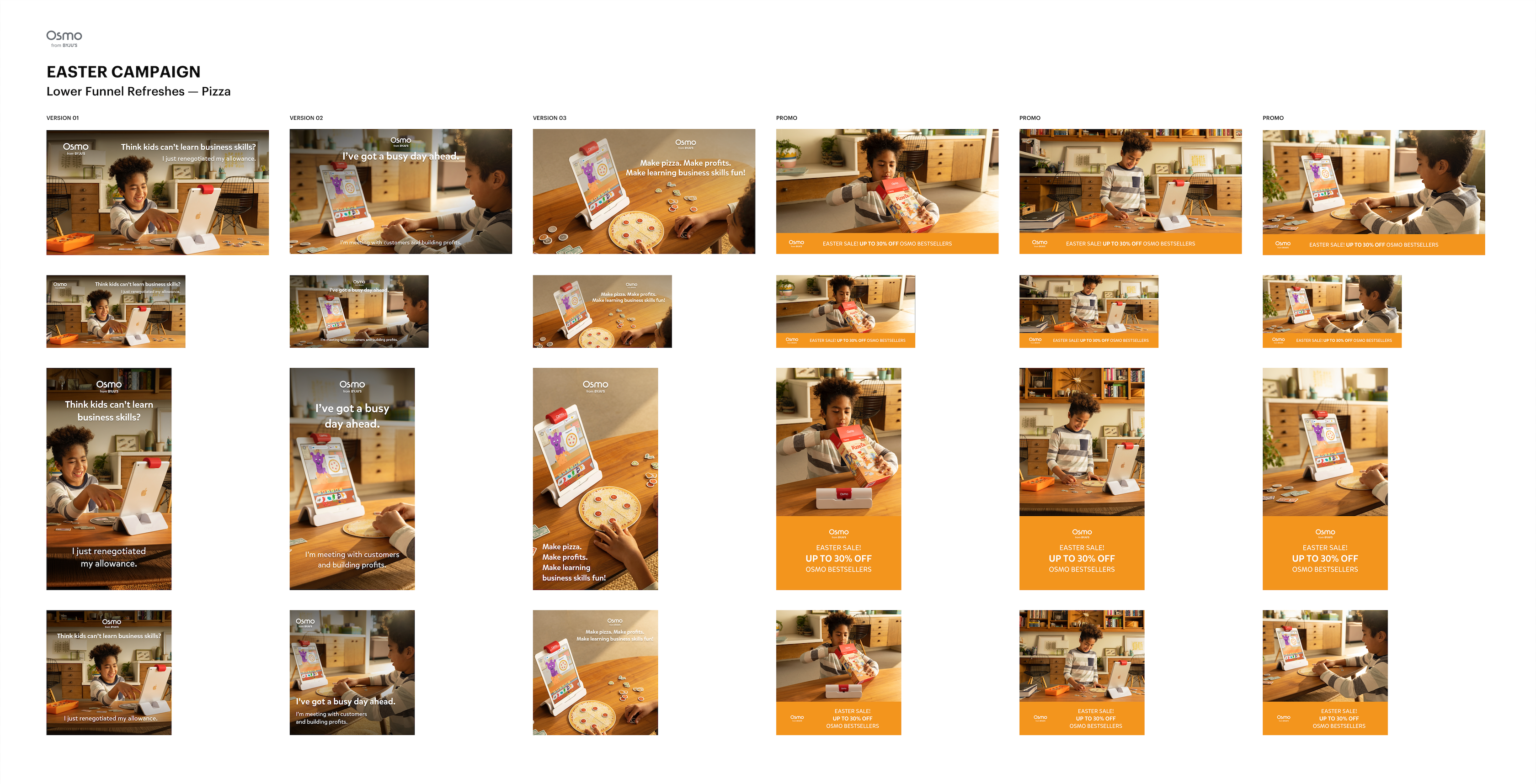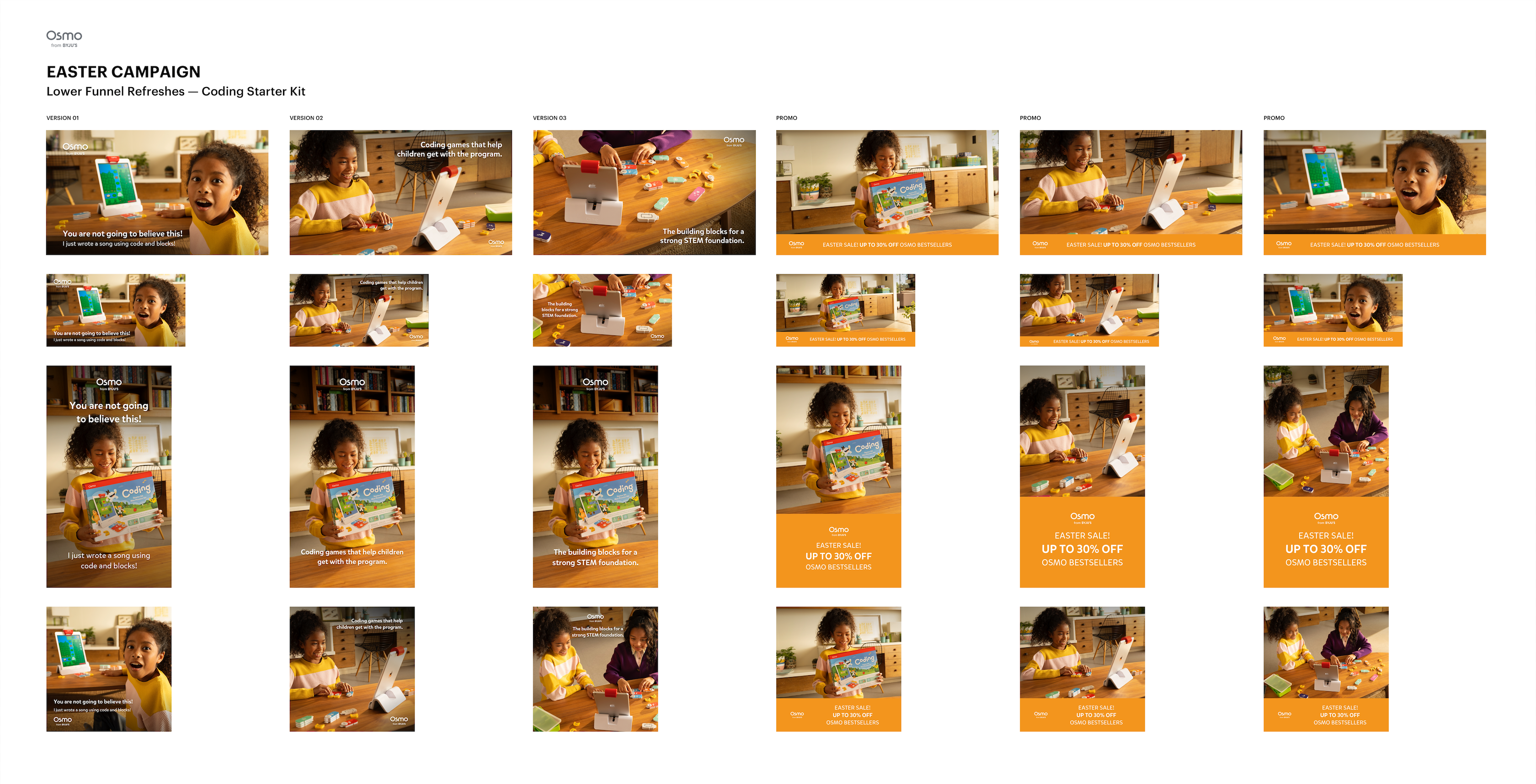 ---
Retail Signage

Creation of evergreen print adverts to be posted outside of a major tech brand store in New Zealand and Australia.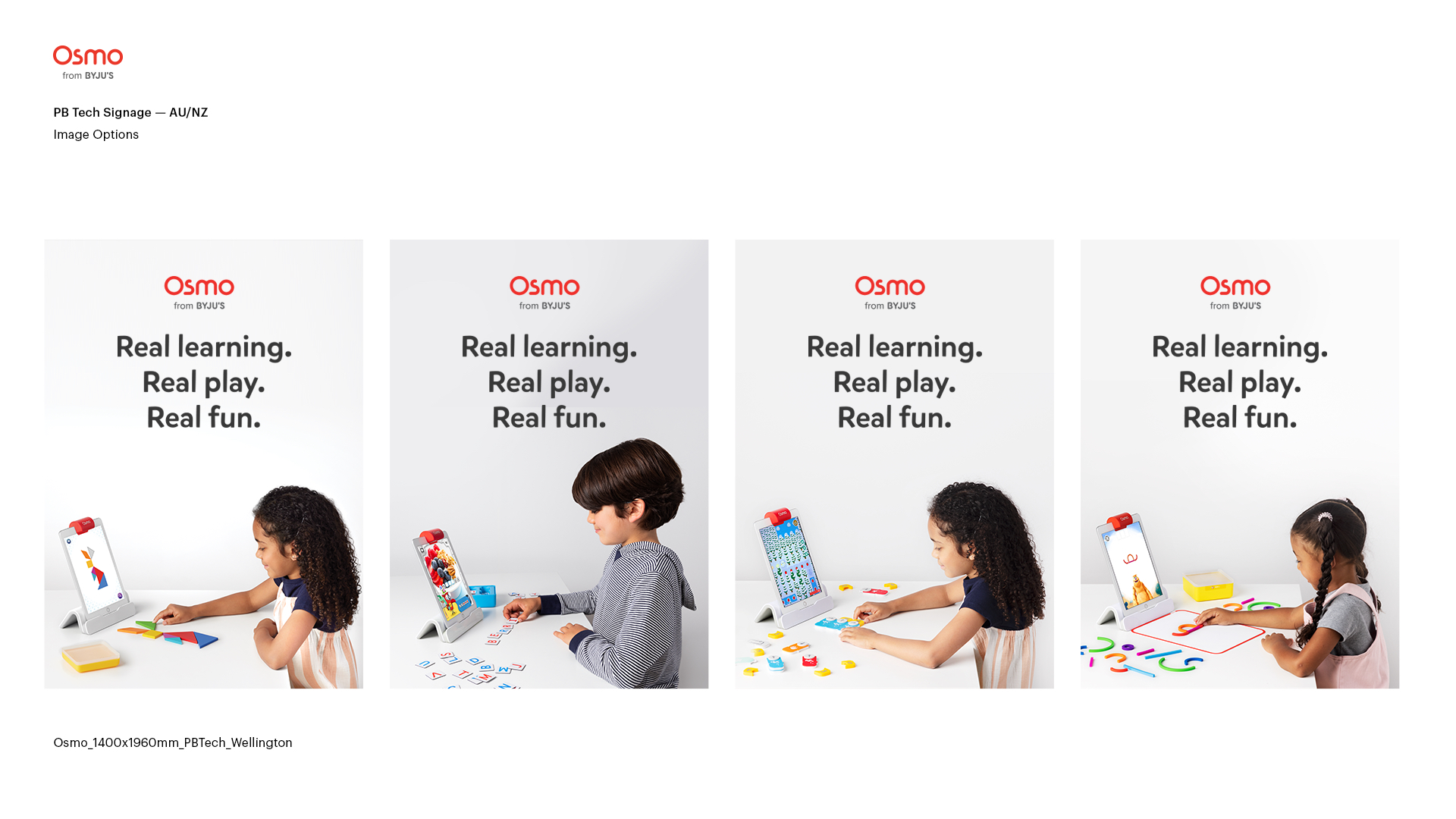 ---
Product Campaign

Working with the art team that creates the visual center for the Math Wizard game, I created assets using the original illustrations with modularity to be able to get a couple of creative refreshes for use in marketing initiatives.
---
Product Campaign
Utilizing existing assets, I added some graphical elements to bring a little movement to the static studio setting while still paying off the promotional sale period utilizing brand type and logo.